The West should not be fooled into thinking Poland and the Baltic states are safe from Russia.
To discuss Vladimir Putin's goals, nuclear weapons and more Steven Edginton is joined by the Russian-American historian Dr Yuri Felshtinsky.
Watch the full interview above or listen on your podcast app by searching "Off Script".
Tweeted Friday 15 July 2022 17 27 pm: Ukraine: Russia's invasion is the start of WW3 | Yuri Felshtinsky | https://bit.ly/3RGtjXl | Direct comparisons; Nazi's behaving like Hitler 1933 on. Life is cheap under President Vladimir 5 Kopek's Putin so 'Blowing-up-Russia' means removing the tit before we all get nuked…
Yuri co-wrote 'Blowing Up Russia' with Alexander Litvinenko… The ONLY honest FSB officer that ever existed…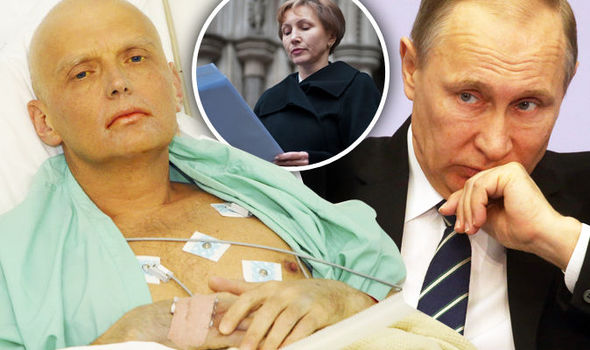 Also poisoned by Polonium allegedly, the unmistakeable face of Yasser Arafat…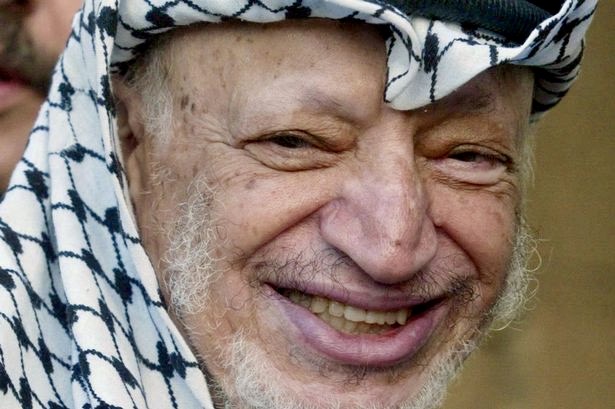 Mohammed Abdel Rahman Abdel Raouf al-Qudwa al-Husseini, popularly known as Yasser Arafat or by his kunya Abu Ammar, was a Palestinian political leader. He was Chairman of the Palestine Liberation Organization from 1969 to 2004 and President of the Palestinian National Authority from 1994 to 2004.
Born:
Mohammed Abdel Rahman Abdel Raouf al-Qudwa al-Husseini, August 24, 1929, Cairo, Egypt
Died: November 11, 2004, Clamart, Hauts-de-Seine, France
Resting place: Arafat's compound, Ramallah, Palestine
Boris Berezovsky, March 2013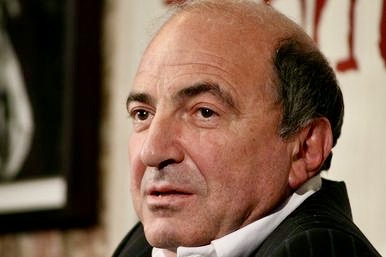 Boris Abramovich Berezovsky (Russian: Борис Абрамович Березовский; 23 January 1946 – 23 March 2013), also known as Platon Elenin, was a Russian business oligarch, government official, engineer and mathematician and a member of the Russian Academy of Sciences.
Berezovsky made his fortune in Russia in the 1990s, when the country implemented privatisation of state property. He profited from gaining control over assets, including the country's main television channel, Channel One. In 1997, Forbes estimated Berezovsky's wealth at US$3 billion. Berezovsky helped fund Unity, the political party that would form Vladimir Putin's first parliamentary base, and was elected to the Duma on Putin's slate in the 1999 Russian legislative election. However, following the Russian presidential election in March 2000, Berezovsky went into opposition and resigned from the Duma. Berezovsky would remain a vocal critic of Putin for the rest of his life.
In late 2000, after the Russian Deputy Prosecutor General demanded that Berezovsky appear for questioning, he did not return from abroad and moved to the UK, which granted him political asylum in 2003. After he moved to Britain, the Russian government took over his television assets, and he divested from other Russian holdings. In Russia, Berezovsky was later convicted in absentia of fraud and embezzlement. The first charges had been brought during Primakov's government in 1999. Despite an Interpol Red Notice for Berezovsky's arrest, Russia repeatedly failed to obtain the extradition of Berezovsky from Britain; the situation became a major point of diplomatic tension between the two countries.
In 2012, Berezovsky lost a London High Court case he brought over the ownership of the major oil producer Sibneft, against Roman Abramovich, in which he sought over £3 billion in damages. The court concluded that Berezovsky had never been a co-owner of Sibneft.
The legal fees in losing the case prevented him from hiring adequate personal protection. This should be a wake-up call to all of those who try and take on a State. The 'Cunning Plan' was a lot more than Baldrick's cunning and subtle one…
Berezovsky was found dead in his home, Titness Park, at Sunninghill, near Ascot in Berkshire, on 23 March 2013. A post-mortem examination found that his death was consistent with hanging and that there were no signs of a violent struggle. However, the coroner at the inquest into Berezovsky's death later recorded an open verdict. Subsequent reporting showed that traces of Polonium were found at his home…
Most watched video ranked by Bitly…
Most watched video's featuring our Russian friends…
Ukraine: Russia's invasion is the start of the Third World War | Yuri Felshtinsky

What is your biggest regret? 100 Russians

Most watched video 'OnTopic' in the USA
GUN CONTROL
Click Below

Talking of which, people in Russia and elsewhere are restricted from free use of the internet by government diktat. They get around this by using a VPN, a Virtual Private Network which allows you to access the internet despite government imposed restrictions.
If you want to watch programmes from a foreign country,  you can also use the VPN facility.
Proudly made in the USA and supported in Ukraine!