The Interview
Series 1: 5. Sergei Lavrov
Russia's foreign minister Sergei Lavrov speaks to Steve Rosenberg about Russia's invasion of Ukraine and the impact of the war on Russia's standing in the world.
First shown 18 Jun 2022
Mr Lavrov spoke to the BBC's Russia Editor Steve Rosenberg: Russian Foreign Minister Sergei Lavrov has made several claims about the war in Ukraine in an interview with the BBC. We've fact-checked some of them…
a) 'Dragging Ukraine into Nato was a criminal act'
Ukraine is not a member of Nato and, although it has expressed a wish to join, there is no timeframe for this.
b) Mr Lavrov said Russia invaded Ukraine to stop the West "dragging" Ukraine into the military alliance.
If Ukraine were to become a member of Nato, the alliance would be obliged to defend it from attacks by Russia or other adversaries.
c) Nato hasn't deployed any combat troops to Ukraine, but co-operation has deepened since 2014.
Nato members have supported Ukraine with equipment and training following the annexation of Crimea by Russia and foreign military trainers have had a presence in the country.
d) In March, Ukraine's President Volodymyr Zelenskyy said: "It is clear that Ukraine is not a member of Nato; we understand this."
e) 'We didn't invade Ukraine, we declared a special military operation'
On 24 February, Russian forces began a full-scale attack on neighbouring Ukraine, targeting locations across the country.
The BBC and other news organisations have consistently described this act as an invasion.
f) In early March, Russia passed a law under which publishing "false information" about what the Russian army is doing is punishable by up to 15 years in jail.
In practice, this means punishment for reporting anything that challenges the Kremlin's narrative on its campaign in Ukraine.
Media outlets in Russia are banned from calling it a "war" or an "invasion". The required official terminology being a "special military operation".
g) 'According to international law, mercenaries are not recognised as combatants'
The laws of war laid out in the Geneva Conventions grant "combatant immunity" to prisoners of war.
g) Mercenaries (foreign fighters not part of a regular army, hired to undertake military operations) are not covered by this legal protection.
Mr Lavrov was talking about two British men who were sentenced to death by a Russian proxy court in eastern Ukraine, accused of being mercenaries.
Both men have lived in Ukraine since 2018. Their families say they've been long-serving members of the Ukrainian military and therefore should be protected.
Foreign nationals who are members of another country's armed forces have rights as prisoners of war if captured.
In addition, if you are thinking that Mr Lavrov is whiter than white and is getting the better of Steve Rosenberg in this interview and that a senior Russian and Russians in general are being put-upon by 'The West' because we ask them to explain themselves, you may want to consider a report that Mr Lavrov has allegedly had a relationship with a mistress, Svetlana Polyakova, since the early 2000s. Nothing too consequential you may say and anyway, that is his business and not any one else's.
Fair enough. However, action always speaks to character. To quote Victor Hugo, who was no saint himself, to be a saint is the exception. To be upright is the rule.
In 2016, his mistress' daughter Polina Kovaleva purchased an apartment in London's elite district of Kensington for £4.4 million in cash when she was 21 years old. She has a master's degree from Imperial College London. Hmmm. That degree sets you up for life it seems!
On 25 March 2022, the British government sanctioned her over allegations of "Dirty money" as a part of a broader sanctions regime against corrupt Russian interests following the Russian invasion of Ukraine in late February 2022.
NB For all those saying it's wrong for the West to supply Ukraine with heavy arms, let me remind you these simple words: If Russia stops fighting, there'll be no more war. If Ukraine stops fighting, there'll be no more Ukraine…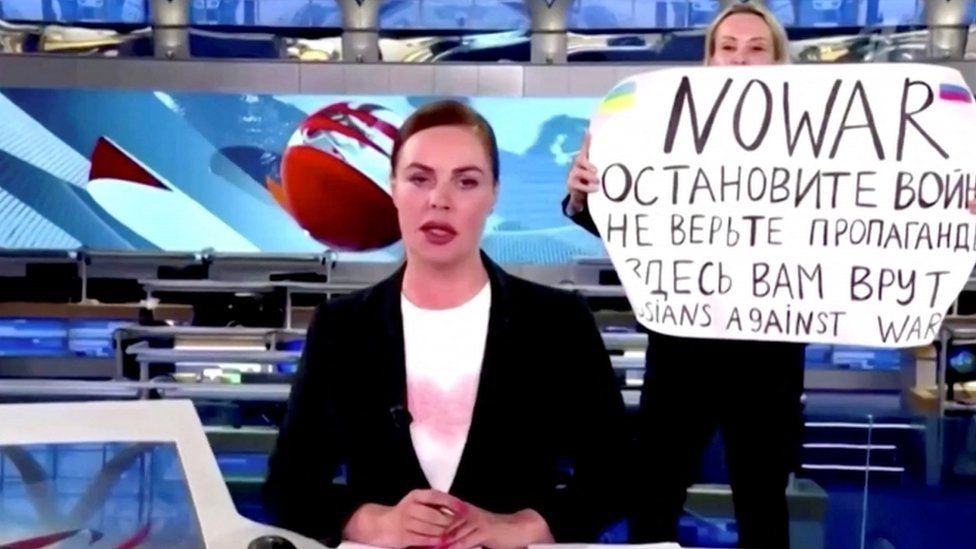 Those wars are unjust which are undertaken without provocation. For only a war waged for revenge or defence can be just ~ Marcus Tullius Cicero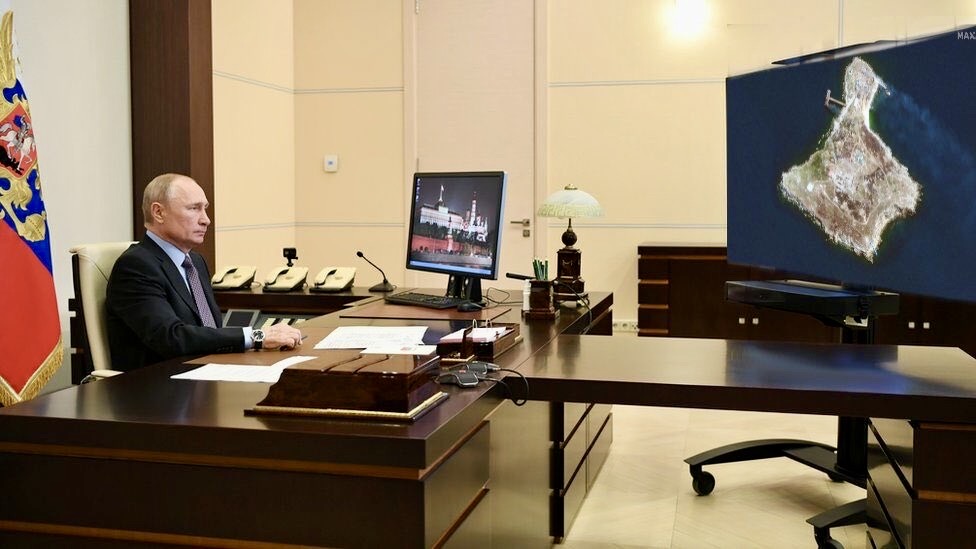 When the tyrant has disposed of foreign enemies by conquest or treaty, and there is nothing more to fear from them, then he is always stirring up some war or other, in order that the people may require a leader ~ Plato (428-327 BCE)
Now. There's a thing…
Most watched video ranked by Bitly…
Most watched video's featuring our Russian friends…
Ukraine: Russia's invasion is the start of the Third World War | Yuri Felshtinsky

What is your biggest regret? 100 Russians

Most watched video 'OnTopic' in the USA
GUN CONTROL
Click Below

Talking of which, people in Russia and elsewhere are restricted from free use of the internet by government diktat. They get around this by using a VPN, a Virtual Private Network which allows you to access the internet despite government imposed restrictions.
If you want to watch programmes from a foreign country,  you can also use the VPN facility.
Proudly made in the USA and supported in Ukraine!