We spoke to the Russian ambassador to the UK, Andrei Kelin about his country's ongoing war in Ukraine.
We asked for his response to the missile strike on a shopping mall in Kremenchuk- and if at the very least he would admit that it was a tragic and terrible mistake?
The Next Day: At least 18 people are dead, dozens wounded and several missing after a Russian missile attack on a mall in the central Ukrainian city of Kremenchuk.
CNN's Salma Abdelaziz was at the site of the strike where Ukrainian prosecutors and investigators are collecting evidence to prove what they say is another Russian war crime.
Further. British Army Chief warns UK and allies facing '1937 moment' | https://bit.ly/3nqjO0M | And judging by the UK Russian Ambassador's dismissive claim that extinguished human life is simply collateral damage, we do have a need to carefully heed warnings from our top military brass.
Russian Ambassador to UK Andrei Kelin: Ukrainian shopping mall hit by missile was 'Empty' he says. Collateral damage happens! | https://bit.ly/3ys6r6r | This dismissive arrogance does not reflect well on the overwhelmingly good people in Russia who launched Sputnik in 1957…
See what investigators found at attack site after Putin's denial | https://bit.ly/3uCctPN | At least 18 are dead, dozens wounded and several missing after a Russian missile attack on the Kremenchuk shopping Mall. Ukrainian prosecutors collecting evidence for Russian war crime… Where have you heard that Ambassadors lie for their country?
Vladimir Putin told Emmanuel Macron he would rather 'play ice hockey' than hold peace talks… Fish rot from the head down!
The Russian president's dismissive aside came at the end of a tense and often surreal nine-minute conversation with Mr Macron to be aired in a documentary on Thursday on France 2, the main state TV channel.
Photo via @TelegraphWorld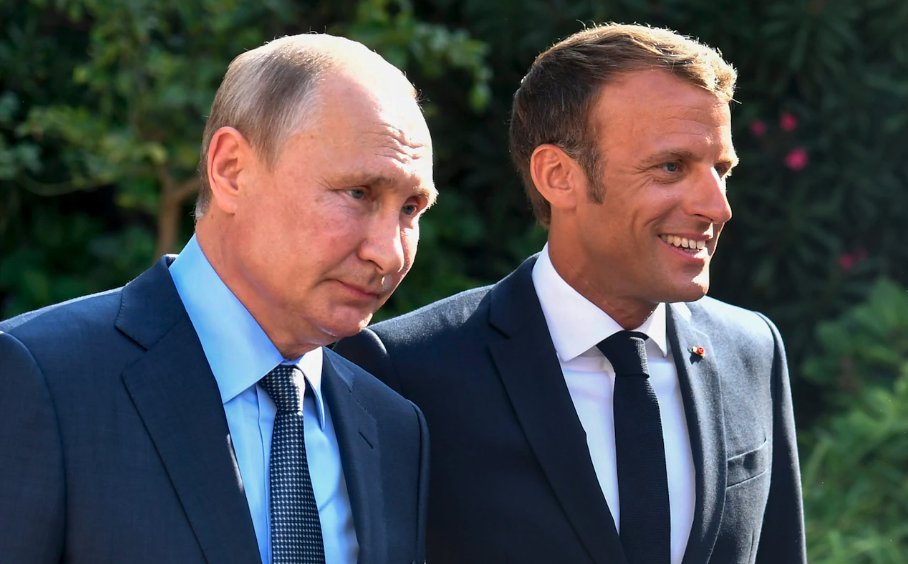 Most watched video ranked by Bitly…
Most watched video's featuring our Russian friends…
Ukraine: Russia's invasion is the start of the Third World War | Yuri Felshtinsky

What is your biggest regret? 100 Russians

Most watched video 'OnTopic' in the USA
GUN CONTROL
Click Below

Talking of which, people in Russia and elsewhere are restricted from free use of the internet by government diktat. They get around this by using a VPN, a Virtual Private Network which allows you to access the internet despite government imposed restrictions.
If you want to watch programmes from a foreign country,  you can also use the VPN facility.
Proudly made in the USA and supported in Ukraine!