As Russia continues its war on Ukraine we are welcomed back by Fiona Hill to share her insights into what drove Putin to launch the war, what might persuade him to back down and the likelihood of his using nuclear weapons.
In conversation with author and Times journalist Edward Lucas, she talked about the European response and the link between the populist impulse and the desperation of people in forgotten heartlands – a desperation she has seen in her hometown, in Russia and the US.
Fiona Hill is the foreign affairs expert who started life as a former coal miner's daughter in Bishop Auckland, County Durham, and became an adviser to Presidents George W. Bush, Barack Obama and Donald Trump.
She came to public attention in 2019 when she testified against President Trump during his first impeachment and has been much in demand in recent weeks as an expert voice on the events unfolding in Ukraine.
U.S. President Joe Biden and Russian President Vladimir Putin in Geneva, June 2021. Vlad not looking happy at all…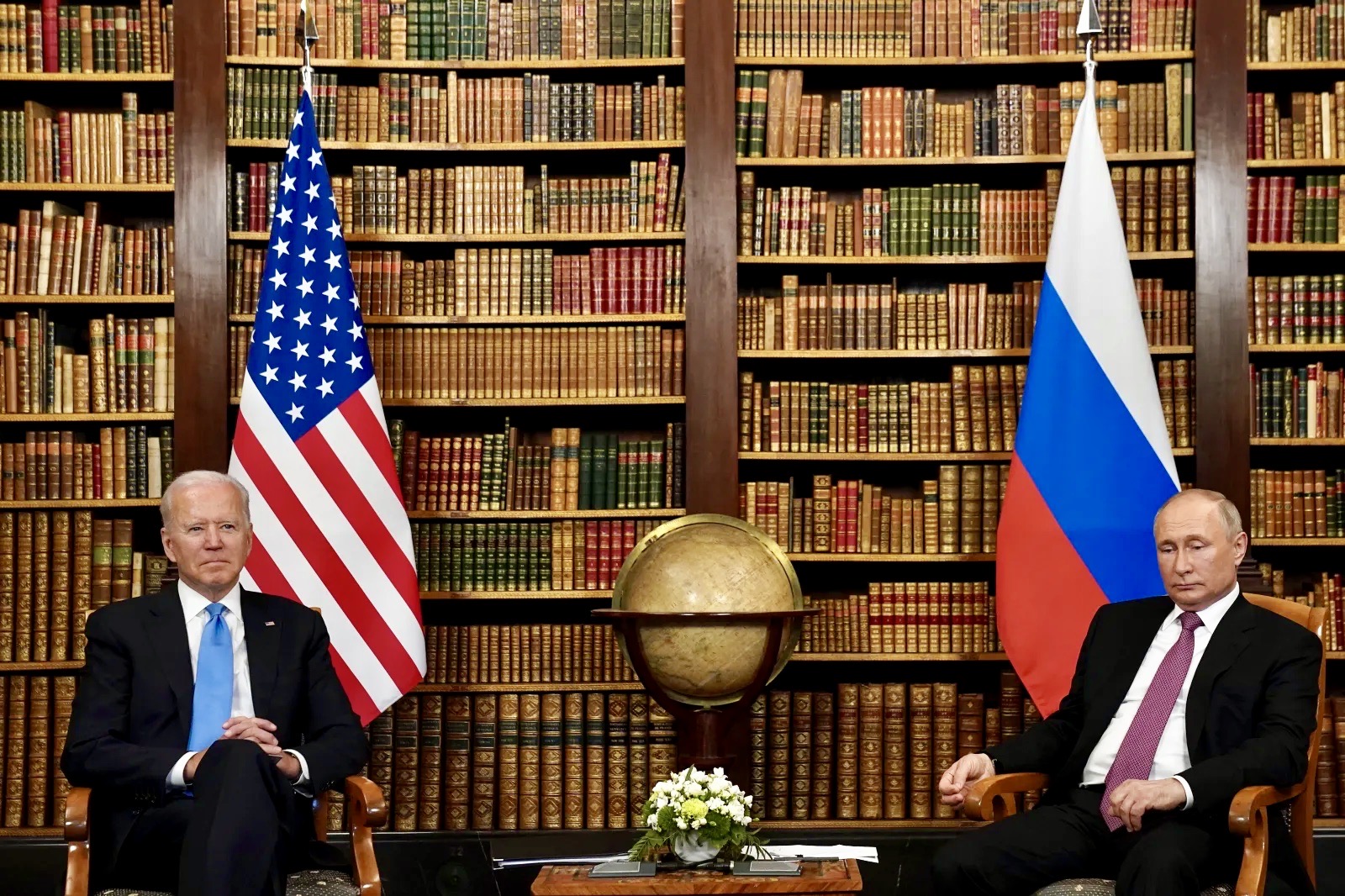 S

ince Russia invaded Ukraine in February, the world has contended with the stakes of the conflict, and what the war means for Russia's relationship with the West—and beyond. Should Russia still be considered a great power? What in Russia's past explains the mistakes it's making today? Will unity in the West outlast the war? What is Russian President Vladimir Putin's ultimate goal in Ukraine, and is it changing?
Stephen Kotkin is the author of seminal scholarship on Russia, the Soviet Union, and global history, including an acclaimed three-volume biography of Joseph Stalin. He is a professor at Princeton University and a fellow at the Hoover Institution at Stanford. Kotkin brings formidable historical depth and a sharp sense of the current geopolitical landscape to these questions about Russia, Putin's leadership, and Ukraine's future.
We discuss why Russia's capabilities too often fall short of its ambitions, why Putin underestimated the West (and why the West tends to underestimate itself), what China is learning from Russia's experience, and what could happen next in Ukraine.
"The Foreign Affairs Interview" is produced by Kate Brannen, Julia Fleming-Dresser, Rafaela Siewert, and Markus Zakaria. Special thanks to Grace Finlayson, Nora Revenaugh, Caitlin Joseph, Asher Ross, and Gabrielle Sierra. Our theme music was written and performed by Robin Hilton.
SOURCES FOR THIS EPISODE
"The Cold War Never Ended" by Stephen Kotkin
"Russia's Perpetual Geopolitics" by Stephen Kotkin
"The Fantasy of the Free World" by Shivshankar Menon
Some people's idea of free speech is that they are free to say what they like, but if anyone says something back, that is an outrage ~ Sir Winston Churchill
Most watched video in the last 30 days ranked by Bitly…
What is your biggest regret? 100 Russians

Most watched video 'OnTopic' in the USA
GUN CONTROL
Click Below

Talking of which, people in Russia and elsewhere are restricted from free use of the internet by government diktat. They get around this by using a VPN, a Virtual Private Network which allows them to access the internet despite government imposed restrictions.
If you want to watch programmes from a foreign country,  you can also use the VPN facility.
Proudly made in the USA and supported in Ukraine!
And Finally: